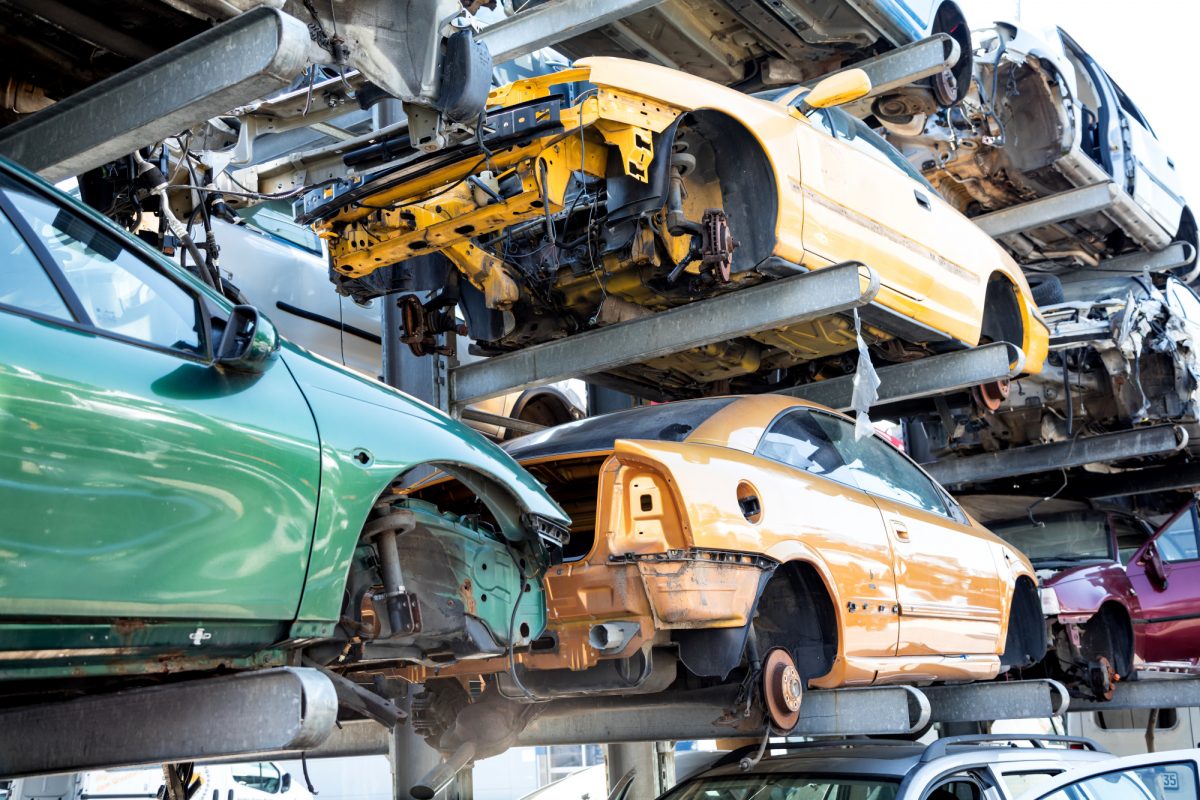 The U.S. Scrap metal industry is worth over $18.3 billion. You wouldn't think that from visiting a salvage yard, would you?
If you have a car that has reached its expiration date, read on. Here are 5 things you need to know before scrapping a car.
1. Your Car's Current Value
The most important thing you need to know before scrapping a car is what the car is worth right now.
Check your car's value in the Kelley Blue Book value. However, if your car needs repairs, that estimate will not be accurate.
2. You Need to Transfer the Title
Many people mistakenly assume they can just sell the car to a scrapyard just like that. But many states require you to transfer the title to the salvage yard
If you don't, you could be liable because technically you still own the car.
If you don't have the title, visit your DMV to get it replaced.
3. Check if The Salvage Yard Is Licensed
Again, in many states, junk car dealers can't legally do business without a license. Be safe and work with a dealer who is licensed.
Don't just take their word for it. Ask for their license number and verify it with your state.
Let's say that the dealer refuses to pay you the full amount at the end of the deal. Without a license, you have no way to make a valid claim against the dealer.
4. Know the Most Valuable Parts
It's a good idea to know most valuable parts on a car to scrap. That way you can be sue to get a good price from the salvage yard.
Yet, if the price the yard offers isn't stellar and is just for the scrap metal, you can remove the most valuable parts that you can sell to other dealers or customers.
If you aren't a mechanic, you will want to contact a reputable repair shop to remove these components from your car.
These are the components that are most valuable in your car:
GPS system
Exhaust systems
Catalytic converters
Fenders
Car doors and windows
Electrical components
Bumpers
Batteries
Cooling system
Air bags
Windshield wiper arms
Tires and rims
Truck hatch
Audio system
Motor oil & filters
Knowing these valuable parts brings us to our next tip.
5. Scrapping a Car for the Best Price
Even if your car is good for nothing but scrap metal, you want to get the most money for it.
You should get quotes from a few salvage yards to see which one is the best option. There may only be a small difference in prices or it could be significant.
Either way, it's worth your time to make sure the price you agree to is fair to you.
Repair or Scrap?
Thanks for reading. We hope these 5 things to know about scrapping a car are useful to you. If you aren't sure if scrapping is the right choice, consider repairs.
Limerick Auto Body is a full-service collision repair facility. Why not get a second opinion from us?
You might find that repairing your car is worthwhile. Contact us today.