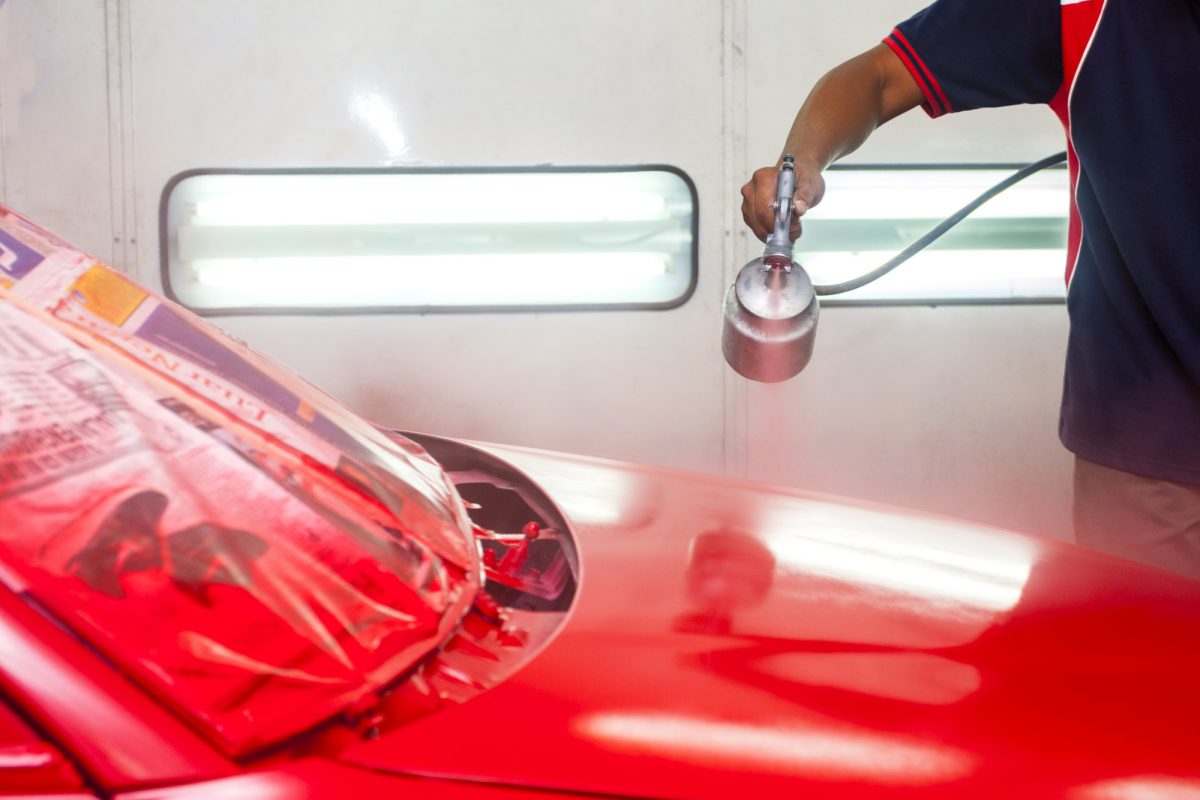 After a car accident, there are so many things going through your mind. Am I injured? Will I get sued? Who will fix my car? How will I get to work?
Among these questions and dozens of others lies the overarching question of how to return to normal. How do you get back in the groove of things once your entire world has been shaken from a car wreck?
For starters, making sure your car looks just as good as before you wrecked it!
Here, find out all about why PPG automotive paint can ensure that the one thing you don't have to worry about after an accident is your car looking good again.
PPG Automotive Paint
What is PPG automotive paint anyway?
PPG is a company with over 125 years of experience in the paint and refinishing industry. It is the second largest coating company in the world, operating in over 70 countries.
The company offers painting equipment and product for virtually every automobile on earth, and in addition, provides paints for other professional markets such as the architectural industry.
The automotive section of the PPG brand began in 1924, quickly becoming an industry shaker with innovations such as cathodic electrocoating, powder clear coats, and compact paint systems, among others.
PPG has a history of being recognized for its products, earning the Market Engineering and Design award and the R&D 100 award.
PPG products are said to be innovative and utilize the most advanced technology, offering products at all stages of the automotive paint process that ultimately results in the highest standard auto paint jobs and refinishing available today. And all at very affordable prices.
So why go with PPG automotive paints for your vehicle?
PPG Is An Industry Standard
Wherever you venture in the country, or even across the world, you will find that PPG automotive paints and refinishing products are often one of the most sought after paints money can buy.
You will also notice that when it comes to professional repair shops, whether or not a shop uses PPG paints becomes somewhat of a litmus test for how professional that shop is, and what kind of quality you can expect from them for your entire repair.
PPG Paints Known For Color Matching
One of the most common and difficult aspects of repairing a vehicle to look normal again is the task of mixing in the new paint with the existing paint to make sure the color is uniform and matches perfectly.
This seems like an easy enough task, but when you take into account the wide array of colors available across the various makes and models, as well as the various environmental effects that change the shade of a natural color (sun fading damage, water damage, and more), the nuances become countless.
This makes matching paint after an auto accident one of the most difficult things to do in the repair process.
Bearing this in mind, it is of paramount importance that you get automotive paints that will blend to match the color of your car.
How does one achieve this perfect paint blending? PPG automotive paints, of course! The differences between lesser, low-quality paints are evident when you try to match paint after an auto accident. PPG automotive paints are known to be used by the best auto repair shops for this specific purpose because they know when it comes to color matching, there is no substitute for PPG auto paints.
Accident? Use A Shop That Uses Quality Paint
While PPG automotive paint is undoubtedly the choice of the pros, there is much more to the vehicle repair process than just automotive paints.
Be confident in picking a reputable auto repair shop in the Southeastern Pennsylvania area: one that uses PPG automotive paints, one that believes in a streamlined, simple process to get your car fixed.
Whether dealing with the repairs yourself or are dealing with an insurance claim, Limerick Auto Body is there to help you every step of the way.