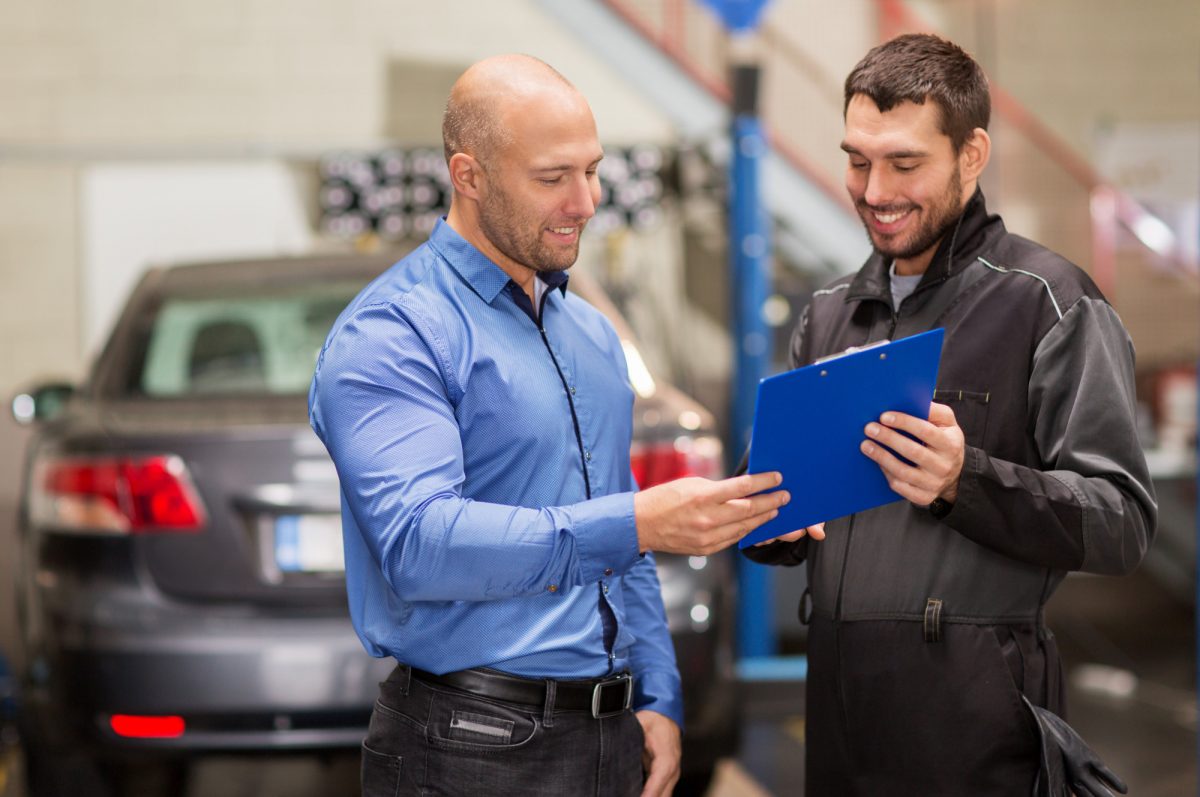 Owning a vehicle can be a blessing and a curse. While a set of wheels gets you where you need to go, it comes at a hefty price.
Pennsylvania residents spend an average of $3,563 on their vehicles per year. If you want to keep your car running smoothly, you need a well-trusted auto repair service.
Asking questions helps you locate an auto body shop that can keep your vehicle in tip-top shape. Let's review five top-notch things to ask your next auto repair shop.
1. What Are Your Business Credentials?
Before you choose an auto repair shop, make sure the business is in good standing. Inquire about the company's history, credentials, and employees.
Find out how long the shop has been in business. There is always a correlation between quality service and the number of years a shop has been operating.
An autobody shop should possess a license to conduct business and proof of insurance. You can also check the business's grade provided by the Better Business Bureau.
Auto repair employees should be ASE certified. The National Institute of Automotive Service Excellence tests and certifies mechanics. The certification is a sign the people inspecting your vehicle are well-qualified to do so.
2. What Auto Repair Services Do You Offer?
Ask about the different repair services offered to ensure your new auto shop has the solutions you need.
Find out if the shop has experience working on your specific vehicle. Talk to the mechanics about fixing your issue and if they have experienced the problem before.
If you're dealing with a specific issue or have a custom vehicle, you may need to seek out a specialty repair shop.
3. Do You Have Any References and Reviews?
If you ask a business owner if he or she believes in the business, the answer will always be yes. To find honest answers, turn to reviews.
Inquire if the auto shop has customer testimonials on file or references you can contact.
Ask friends and family if they have been to the auto shop, and how their experiences went. Inquire about the business's organization, hours, pricing, and if the mechanics solved the problem.
You can also use the internet to learn more about your prospective autobody shop. Check Google, Facebook, Yelp, and Angie's List for unbiased reviews of the establishment.
4. Will You Provide an Estimate?
Auto repair fees can quickly add up, so it's in your best interest to get an estimate before any work is done. Estimates give you a good understanding of what you will be charged for, so you can decide if you want to go through with the repairs.
A written estimate prevents any extra charges or hidden fees from being added to your final bill. It helps you ensure you receive fair prices for the services provided.
5. Do You Provide Loaner Vehicles?
The most frustrating part of getting vehicle repairs is losing your transportation.
If you have a busy schedule and can't afford to lose your wheels, ask if your auto shop provides loaner or renter vehicles for customers. Some repair shops have on-site loaner vehicles or courtesy cars that you can use while your vehicle is under maintenance.
If You've Got Questions, We've Got Answers
Finding a reliable and affordable auto repair service can be difficult, but not if you ask the right questions. Take your time finding a dependable auto shop that provides fast, effective, and high-quality vehicle maintenance.
If you have questions for your next auto repair service, we can answer them.
Give us a call and we'll get you an estimate for your repairs. We can also answer any other inquiries you may have to ensure your vehicle is in the right hands.