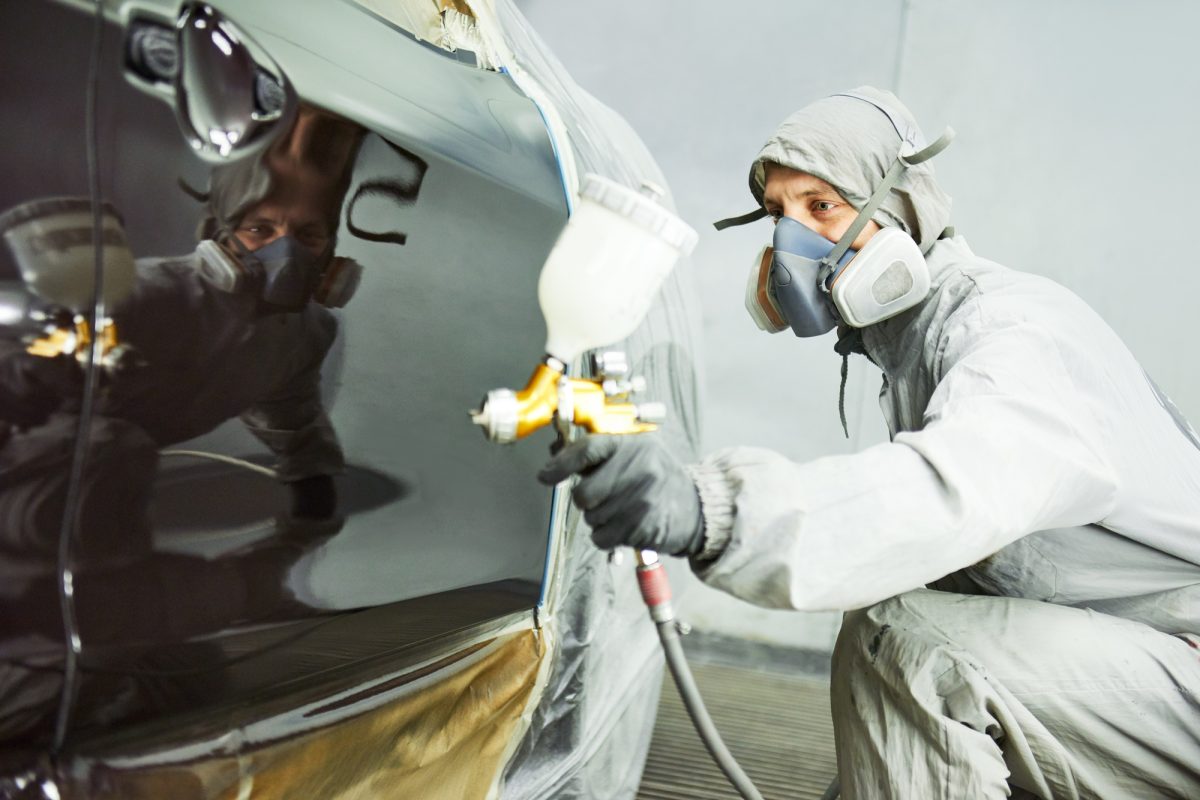 On average, we spend 4.3 years of our lives in our cars. When you're on the road so much, there's bound to be a few bumps, dents, and scratches.
While you might be able to continue driving your vehicle, it's best if you have it restored to its original and beautiful condition. And it's not just for aesthetic reasons either.
Read on for four reasons why you should get auto paint repair in Pottstown, PA.
1. It'll Prevent Rust From Forming
No matter how deep the scratch is, it can expose your car's body to air and water. As a result, rust can form.
Rust is unsightly, but it can also damage your vehicle's structure. It won't be able to deal with shock as effectively, and if you're in another crash, your car won't protect you as well as it did before.
2. It'll Protect the Original Paint
The outermost part of a vehicle's paint job is a clear layer; this is what gives it a gorgeous sheen. But it also serves an important purpose: to shield the inside paint job from the sun's UV rays and other types of weathering.
When you've been in an accident, and it's scraped off this clear layer, this puts your car at risk of accelerated deterioration. Even if you weren't involved in a collision, this layer can peel with time.
It's important to get auto paint repair done promptly to keep the original paint job intact.
3. You Can Get Customized Colors
An auto repair shop can carefully match your vehicle's original colors so no one can tell that it's been dinged up.
Or if you want a different color, they can find the perfect one for you, then repaint your entire car. You'll have an exotic-looking vehicle that'll turn heads whenever you drive around.
4. It'll Increase Your Car's Resale Value
Thinking about selling your car in the future? Then you'll want to get collision repair.
First impressions are everything, and if your vehicle's all banged up, no one will want to pay top dollar for it, even if everything inside is in tip-top shape. Spending a little money now to restore your car will be worth it when it looks brand new for resale.
Get Quality Auto Paint Repair in Pottstown, PA
Whether you've been in an accident or have old and peeling paint on your car, it's clear that you need to get auto paint repair in Pottstown, PA.
Not only can scratches look bad, but they can also encourage rust to form. This can then make your vehicle weaker and not as protective in future crashes.
So if there are blemishes in your car's paint job, don't wait. Have it repaired ASAP to keep your vehicle in good condition.
For fantastic collision repair in Pottstown, count on Limerick Auto Body. We have over 30 years of experience, so request a quote from us now!