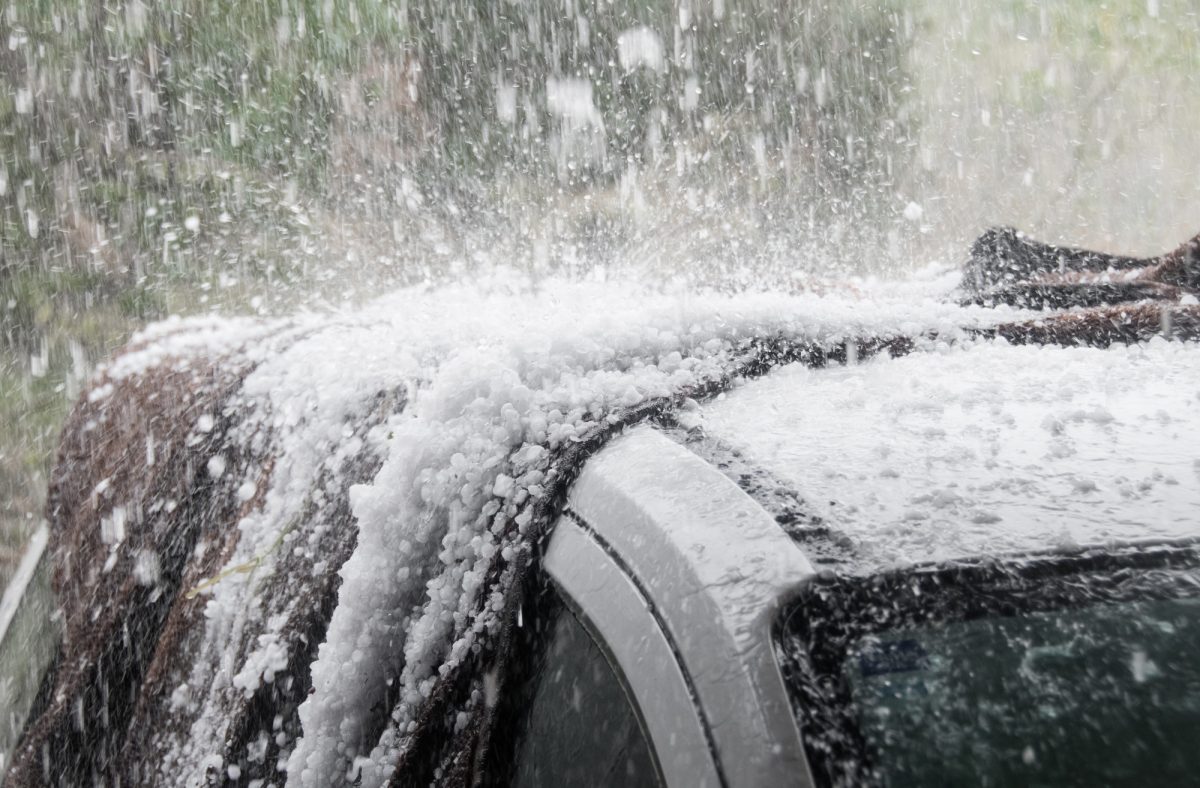 Have you ever been stuck in a hail storm? Did you know car hail damage can cost a lot of money? Depending on how bad the damage is, it can cost between $100 and $2,000 dollars to repair your car.
When inspecting your car after a hail storm, there are a few signs to look for. In this article, we'll teach you what hail damage looks like. We'll also teach you the effects of hail damage and what it can do to your vehicle.
If your car has been inflicted by hail damage check out our auto body service. Keep reading to find out more about hail damage repair for your car and how we can help you.
Car Hail Damage: What Does It Look Like?
During a hail storm, the size of the hail may vary. Hail can be the size of a tiny pea or be as large as a softball. If it's large enough, hail can cause detrimental damage to your vehicle.
But, do you know what hail damage looks like? Here are a few signs your car may be suffering from hail damage:
Large dents in the frame
Broken, or chipped windshield
Interior water damage
Jammed or stuck side mirrors
These are just a few examples of 'what does hail damage look like?'. If you're still unsure what damaged your car, visit an autobody shop. Some autobody shops offer a free inspection and estimates for hail damage.
Hail Damage Repair
In the auto industry, there's a repair process called paintless dent repair. This process involves removing a hail dent and other damage from the metal exterior surface panels. They do this while leaving your vehicle's finish undisturbed.
This isn't the only method an autobody worker will use when fixing the effects of hail damage. But it depends on the size and location of the hail damage.
Protect Your Car From Hail Damage
If your car gets totaled by hail damage, protect it in the future. Here are some ways to protect your car from hail damage.
Put it in the garage or buy a carport. Some vehicle manufacturers also make fitted covers for some vehicles. If you don't have a garage or access to a carport, try a protective parking garage.
If you don't live in an area where hail comes often, you may not consider these options. But, in case of emergency, use whatever you have on hand to cover your car during a hail storm.
Useful items include thick blankets and comforters. Try using rope or duct tape to secure the blankets on top and around your car until the storm passes.
Our Services
Preventing car hail damage before the storm starts is the best way to keep your car safe. But, we understand that isn't possible for everyone.
If you don't have access to a great mechanic offhand, we have a suggestion for you. Book an appointment with Limerick Auto Body and get an estimate today.
Serving you is our primary goal. We offer towing services and vehicle rental in our leading-edge facility. Contact us right away to check your car for hail damage.