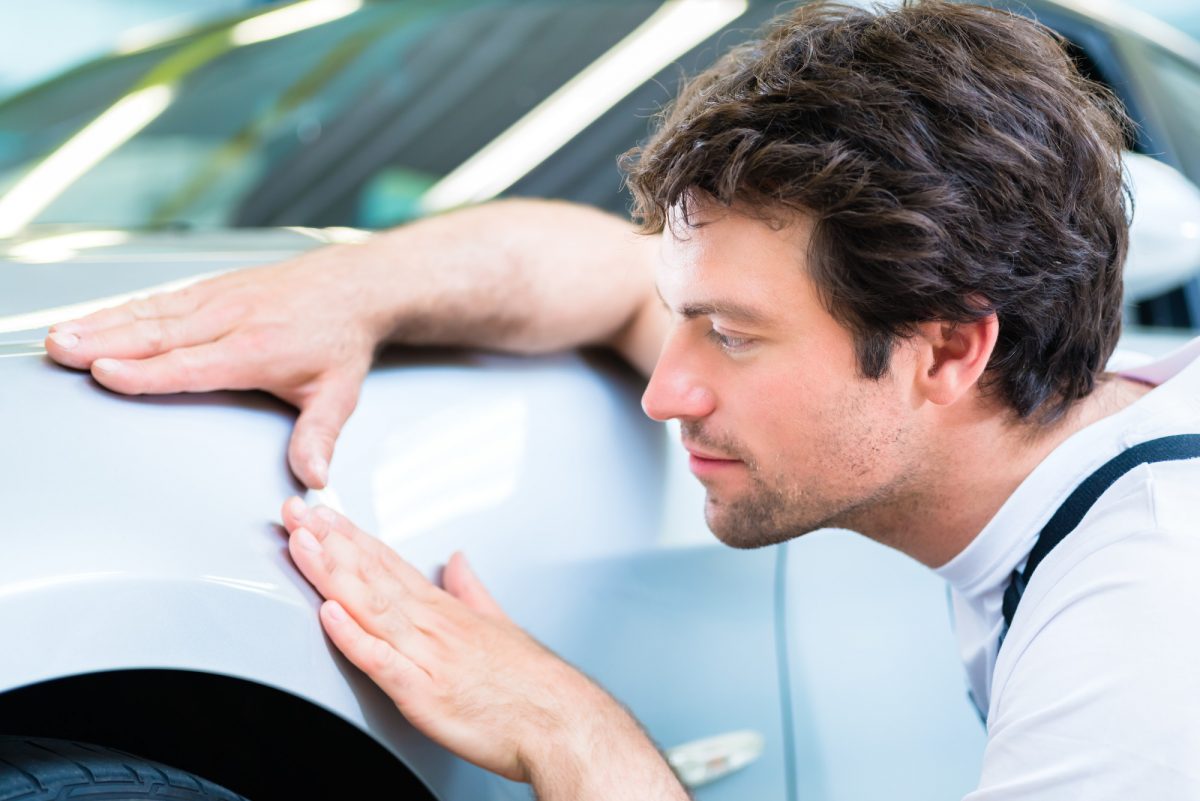 Sometimes even a minor accident can cause serious damage to your car. Whether your vehicle suffered body damage from a crash or you found a new dent in your car while it sat in the grocery store parking lot, choosing the wrong repair service won't return your car to like-new condition.
How can drivers find the best dent repair service? Pay for repairs from an auto body shop you can trust when you follow these six tips.
1. Check References
Your insurance might recommend a place for fixing car dents, but what if your policy doesn't cover the repair? Before letting an auto body shop touch your car, check their references and reviews.
Select a place with excellent customer feedback and a reputation for fast, quality repairs without overpricing their services.
2. Confirm Licenses and Insurance
You don't want just "anyone" handling the dents and dings on your car. Sometimes going with the lowest-priced option means the repair service doesn't have the right licensing or insurance that supports a quality operation.
If a worker becomes injured while fixing a dent on your car, you don't want to be liable for compensation. Choose a shop with liability insurance to cover worker injuries.
3. Compare Pricing
Comparing repair fees is smart! Different dent sizes can lead to a range of estimated costs to repair your car.
If an estimate seems too high, shop around to other reputable repair shops. A quality repair doesn't have to break your budget, but many low-cost services won't provide quality repairs.
4. Consider Experience
Does the shop have the right experience on-site to fix the dent? You don't want someone using your car as their first repair experience. Ask how long the shop and technician have fixed car dents before trusting them to return your vehicle to you dent-free with a quality finish.
5. Count Customer Service
Do you feel like a valued customer when talking with body shop personnel about the dents in need of repair? Customer service can make or break your experience. Even if they offer the best dent repair services in town, be careful choosing a shop that doesn't meet your expectations for customer service, too.
6. Complete the Paperwork
Will they work with your insurance? The best dent repair shop makes it a hassle-free experience. They work with your insurance company and help you with the paperwork when filing a claim covering the costs to erase the impact of a collision.
Don't Settle for Less Than the Best Dent Repair Service
It can be frustrating to deal with a poor-quality dent repair service shop, but it doesn't have to be! Limerick Auto Body goes the extra mile for our customers.
After a collision, we can pick up your car and connect with your insurance company to start the process and prepare an estimate. If you need a rental car, we'll help you find what you need until we finish the dent repair and return your vehicle to you. Contact us to get a free estimate to repair your car's dents or dings!